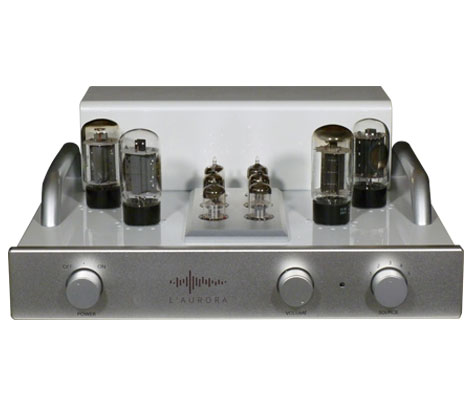 Neon White Integrated Amplifier

Neon White Integrated Amplifier
Take the popular and proven award-winning Neon platform. Include then all of the high performance upgrades that we used in the fabulous Neon Limited Edition. Then top of all that with 50% more power - to 30 watts per channel! What you get is the newest member of the integrated amplifiers – The Neon Integrated 30wpc with remote Integrated is L'aurora sound's one of best entry-level Amplifier,
White, Black, Pinot Noir, Jade Green & Grey or your favorite color available
Tube Complement
2 x 12AT7 - Preamplifier stage
2 x 12AT7 - Power amplifier first stage
2 x 12AU7 - Phase inverter/driver
4 x 6L6GC - Power tubes
Auto-biasing
Features and Specifications
Output: 30wpc
Frequency response: 20Hz ~ 20kHz
Speaker terminals: 4 and 8 ohm
Inputs: 5 single-ended RCA and one Hometheater Output
Recommended speaker sensitivity: 85dB - 95dB
Dimensions: W 15.5" x D 14" x H 6.5"
Weight: 35lbs
Photo Gallery